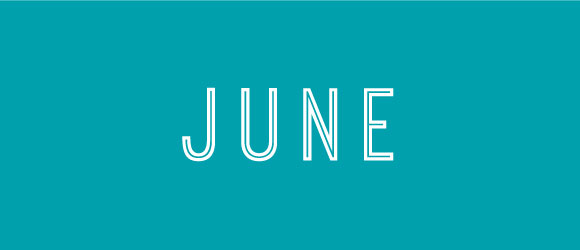 Come LEARN at Balanced Body Solutions
Just because school is out for the summer doesn't mean we should stop learning! Learning takes place year round, right?!?! Check out our June DIY projects, educational events and social opportunities.
We will not be hosting any events in July and August due to so many of you being out of town or other wise engaged in family activities. However, we WILL still offer great weekly movement classes, Pilates small group equipment training massages and our usual great therapies (infrared sauna, Redlight/WBV/O2 and massage chair with halotherapy) .
Be sure to register now, before they fill up! You can reply to this email, schedule online (using button at bottom of this email) or simply call our office: 704-800-3036
***Please Note: There is no charge for the following workshops, but registration is required, so that we can reserve your spot.
Yours in Health,
Christy, Marcy, Mur, Jessica, Erin and Meaghan
DIY Monday: After the Sun Spray and Bug Repellent
Monday, June 10th 1:30-3:00 PM with Carol Bankirer
Summer is here!… And that means lots of fun in the sun. Unfortunately, it can also mean bug bites. Join us as we use Essential Oils to create an After the Sun Spray and a Bug Repellent for the summer season!
Carol Bankirer is a proud, retired military wife, mother, and grandmother. She has spent her life volunteering for various agencies including the Red Cross, schools, and her temple. In Germany, she was instrumental in helping families during difficult times while they were away from their loved ones. Carol is passionate about Essential Oils and feels they have made a difference in her life. In addition, she is a Master Gardener, cook, baker, and quilter.
Home Modifications to Facilitate Aging in Place
Saturday, June 15th 2:00-3:30 PM with Holly and Janet
Learn how making some changes in your home can make performing daily tasks easier, reduce risk of falls, keep you living independently in your home longer AND save you money. You will hear valuable insights you wont want to miss if you are planning any home "updates" (big or small) in the near future!
Holly Kennedy is a Physical Therapist and Certified Aging in Place Specialist. Combining these two skills, her goal is to enhance quality of life for everyone, especially the elderly or disabled by maximizing function, safety and independence in their homes. Holly is a Matter of Balance Instructor, teaching the evidence based Falls Prevention program sponsored by Centralina Area Agency on Aging.
Janet Ceraldi is a Registered Occupational Therapist and has worked at Skilled Nursing Facilities since 2003. Janet is also a Registered Yoga Teacher who teaches at Balanced Body Solutions. Janet loves the connections she has made here in the Cornelius community.
Alzheimers- Know the 10 Signs
Wednesday, June 19th 1:00-2:30 PM with Julie Gehrke
Alzheimer's and other dementias cause memory, thinking and behavior problems that interfere with daily living. The Alzheimer's Association® developed the new 10 Warning Signs of Alzheimer's education program to help people recognize common signs of the disease and know what to watch for in themselves and others. This Free Workshop: ● Explores typical age-related changes. ● Describes common signs of Alzheimer's and dementia. ● Offers tips for how to approach someone about memory concerns. ● Explains the importance of early detection and benefits of diagnosis. ● Details possible tests and assessments for the diagnostic process. ● Identifies helpful Alzheimer's Association resources.
Julie Gehrke is an Alzheimer's Association Community Educator. She is a part of the Western Carolina Chapter that provides patient and family services, information and referral, education, and advocacy in the 49 central and western North Carolina counties.
6 Steps to Take to Prevent a Fall
Tuesday, June 25th 2:00-3:30 PM with Holly and Janet
The good news about falls is that most of them can be prevented. We will explore some common factors that can lead to a fall and steps that can be taken to reduce your fall risk. We will also briefly discuss the proper way to get up from a fall if one should occur.
Proper Recycling and Reducing Waste
Friday, June 28th 1:30-2:30 PM with Sandy Shore
It costs taxpayers in Mecklenburg County $1.5 million each year to handle items that are collected in the blue bins, but are really garbage. Learn what you can do to recycle properly. We will also share ideas for reducing our waste.
Sandy Shore is the Recycling Committee Chairperson for the Bailey's Glen Community and a Recycling Ambassador for Mecklenburg County. She has been using reusable bags and cloth napkins for over 40 years and a roll of paper towels lasts her about a year.
Knits and Knots
June 7th and 21st, 1:30-3:30 PM
Do you enjoy knitting and crocheting OR have you always wanted to learn how? Are you interested in being part of fun group to socialize while doing something you love? If so, please plan on attending our first knit/crochet club interest group meeting. At this gathering, we will determine the level of interest in a monthly group, skill levels, and project options.
  Schedule Now  
This email was sent on behalf of Balanced Body Solutions by Schedulicity.com. You can unsubscribe from future promotional messages from this business. Do not reply to this automated email.