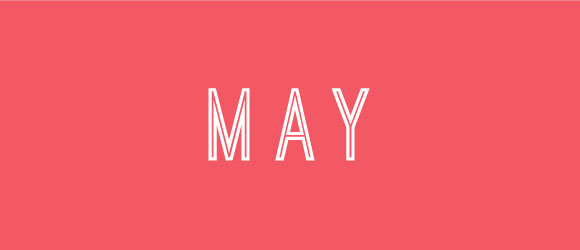 Come LEARN at Balanced Body Solutions
Get ready for lots of fun, educational and social events in May! If you missed our Dance Party a few months back, you have another opportunity to "dance out" your stress, connect with fun folks and still be in your PJ's by 9:30 PM on a Friday night!
The following events are all complimentary with the exception of the Botox and Fillers evening. Prices for this event will vary depending on services booked.
Please register for our events so we reserve your spot and can plan accordingly by responding to this email, scheduling online or calling our office at 704-800-3036.
Yours in Health,
The Staff at Balanced Body Solutions
The Secrets of Longevity According to Chinese Medicine
Wednesday, May 8th 1:00-2:30 PM
The primary goal of classical Chinese medicine is a long, happy, healthy, balanced life. All of the ancient texts of the Chinese medicine canon discuss herbs, practices, and treatments that can help enhance longevity. This advice has not changed much over the centuries because it's proven efficacy. Many of these suggestions are easily accomplished and readily available to the lay person. Cristin will share some of these secrets with you to help you live a long and healthy life.
About Cristin:
Cristin is the owner of Wellbeing and a Licensed Acupuncturist (LAc). She is board certified by the NCCAOM in both acupuncture and Chinese herbal medicine, and she has a four-year Master of Science in Oriental Medicine (MSOM) from the prestigious and accredited National College of Naturopathic Medicine in Portland, OR. She has studied Qigong and Chinese medicine in China and Tibet through the Heron Institute, and she managed a Naturopathic pharmacy during her time in Portland, OR. Since opening Wellbeing in the Lake Norman area of North Carolina in 2004, Cristin has treated a wide variety of medical conditions.
Cowboy Cha Cha/Line Dance Party
Friday, May 10th 6:00-8:30 PM
Please join us for our FIRST Country Line Dance Party, sponsored by *Davidson Village Network! Whether you know all of the latest country line dances or have never even heard country music, this dance is for YOU! The first half hour, plan on learning the steps to line dances such as: The Cowboy Hustle, Tush Push, and of course, The Cowboy Cha Cha. After we learn the choreography, the dance floor opens so we can strut our line dancing moves!
About Davidson Village Network:
Davidson Village Network (DVN) offers an empowering network for older adults in the Lake Norman, NC area. DVN delivers trusted services, engaging educational & social activities and dynamic information for vibrant living.
About BBS Line Dance Instructors:
Angie Simmons is an experienced, energetic dance teacher who also leads our Dance in your Seat…..or on your feet class on Wednesdays at 11:15 AM. Joanna Crane is a long time OWL participant who currently teaches at local retirement facilities. Christy, is a big fan of country music but not particularly good at line dancing. That said, she is spending many hours agonizing over her choreography in order to meet your standards.
All About the Sacroiliac Joint
Wednesday, May 22nd 1:30-2:30 PM
Please join us for a discussion on the Sacroiliac Joint (SIJ) with Dr. Amber Brown from Saylor Physical Therapy. During this seminar Dr. Brown will be discussing how the SI joint can cause low back pain, hip pain, and alter the way we walk. We'll discuss what the SI joint is, how it moves, what causes it to be impaired, and things you can do to help address these impairments. We invite you to come learn how your daily habits, sleeping patterns, flexibility, strength, and aging all play into the function of this joint and how we can make small changes to largely improve our ability to participate in life!
About Amber:
Dr. Amber Hartman Brown was born and raised in Vermont where she received her bachelor's degree in Exercise Science from Lyndon State College in 2011. While at Lyndon, Amber spent 3 years as a Division III Tennis player and earned her certification as a personal trainer through the National Strength and Conditioning Association. Amber completed her graduate studies at Northeastern,
Botox and Fillers
Friday, May 31st 6:00-8:00 PM
Amy Kester, owner of Timeless Reflections will be here to provide both Botox injections and Dermal fillers.
Special Pricing:
$10/Unit Botox
Buy 1 syringe of Dermal Filler get $150 off second one or $150 toward Botox.
Buy 2 syringes of Dermal Filler and get half off 3rd syringe
Once you have registered for the Botox and Fillers event, we will contact you to schedule a specific time (between 6-8 pm) to receive your services.
About Amy:
Amy Kester is a licensed Family Nurse Practitioner who has worked in the Emergency Department for 20 years. She has received advanced education and training in a variety of Medical Aesthetic procedures, including Botox, Xeomin, and Dermal Fillers. Amy is the owner of Timeless Reflections which offers Sclerotherapy, Kybella, Botox, and Fillers.
Knits and Knots
First and Third Fridays of the month (3rd and 17th) 1:30-3:30 PM
Do you enjoy knitting and crocheting OR have you always wanted to learn how? Are you interested in being part of fun group to socialize while doing something you love? If so, please plan on attending our first knit/crochet club interest group meeting. At this gathering, we will determine the level of interest in a monthly group, skill levels, and project options.
  Schedule Now  
This email was sent on behalf of Balanced Body Solutions by Schedulicity.com. You can unsubscribe from future promotional messages from this business. Do not reply to this automated email.