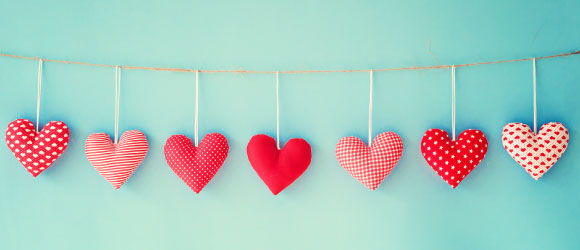 Balanced Body Solutions
11316 Smith Road , Adjacent to Mt. Zion UMC
Cornelius, NC, 28031
704-800-3036
Love, actually, is all around…
BBS Members & Friends,
I love a good love-story…an honest, heartfelt, and deep connection between people. Like those described in the opening monologue of one of Big Spoon's favorite movies, "Love Actually":
Whenever I get gloomy with the state of the world, I think about the arrivals gate at Heathrow Airport. General opinion's starting to make out that we live in a world of hatred and greed, but I don't see that. It seems to me that love is everywhere. Often it's not particularly dignified or newsworthy, but it's always there – fathers and sons, mothers and daughters, husbands and wives, boyfriends, girlfriends, old friends. When the planes hit the Twin Towers, as far as I know, none of the phone calls from the people on board were messages of hate or revenge – they were all messages of love. If you look for it, I've got a sneaky feeling you'll find that love actually is all around.
You wouldn't have heard Lorraine Scroggins story on the news…but it is a beautiful love story:
Yours in Health,
Christy Gepfert and Ken Gepfert (G&G)
#fatherdaughterduo #mydadROCKS #heistherealdeal
Pray for what you want AND accept what you get!
By Lorraine Scroggins
I am a soon-to-be 74-year-old, happily married retiree. When Christy suggested we tell our stories, one story immediately came to mind, but I thought: Who would ever be interested in how I met my wonderful husband? The more I thought about it, the more I was convinced someone needed to be encouraged. Well, here goes.
By 36, I had had an enjoyable career as an elementary school teacher and did a fair bit of traveling during the summer breaks. Although I enjoyed life, I didn't have anyone to share this great and beautiful earth with, which was an unfulfilled longing.
I had attended a great church that believed in speaking those things which be not, as though they were. We were encouraged to write down those things we wanted. And I wanted a lifelong partner.
I figured the scriptures wanted that for me too, because of the passage "none shall lack its mate."
Using my Bible, I wrote a seven-page "confession" about what I wanted in a lifelong partner. I knew that he existed somewhere on this earth, so I jubilantly posted scripture promises all over my apartment. Daily, before school, I read my seven-page confession out loud and walked out of my house saying: "good-bye my love, see you later." Yes, some of my friends thought I was crazy. But, in my mid 30s — after the janitor of my school said I needed to sign up for one of those dating programs and my mother said "I might as well buy you a ring; you'll never get married!" – what did I have to lose?
To make a long story short, my best guy friend and I would talk on the phone for hours. He was a musician and played in the symphony evenings. Because he had free time during the day, he'd call all the females on the church roster. Of course, most of them were moms who were too busy to listen. One day, he called me when I had just arrived home from school exhausted, ready to do nothing but sit and unwind. He was so interesting that when he asked if he could call again, I encouraged it, even though I felt he was not my type. He wasn't the tall, dark and handsome Rock Hudson of my dreams. Our conversations ran the gamut, and the more we talked, the more we enjoyed each other. We would occasionally go Israeli dancing, to a skate rink or to programs that were offered for Yale students on campus. He was a Yale graduate and we both enjoy the Hebrew culture. Our phone conversations went on from mid spring until Thanksgiving and they grew to three times a day, before I left for school, during lunch and again when I returned. One Saturday we were on the phone for 10 hours. We only lived about 10 miles apart!
I was an avid downhill skier and loved it when it snowed. Our first snowfall arrived in late November. My friend called and asked me to sit down, enjoy the new falling snow because he wanted to ask me some questions. He started: "I have your confession in front of me. You said you are looking for a righteous man, full of wisdom, knowledge of the scriptures and the world, kind, meek, generous, long suffering, on and on and on. Then he said he thought he would never ask this to anyone. His question completely blindsided me. "Would you marry me?"
The first thoughts in my head were, "Wow, my best friend, for life!". I blurted out,"Yes!"
So, for those of you out there who, like I was, longing for a true soul mate and are getting up in age, my advice to you is: Pray for what you want or accept what you get! I had never been married before and although the road hasn't been all smooth, the bumps are easier to handle when you have an honest, true partner to share it with. So, I pray for all of you guys and gals who are either on the second go of it, or you have never made the plunge; if you want to share the rest of your life with a true companion, pray for him or her or accept what you have or get.
As an additional side note: some time after marriage, we were sharing our previous years' experiences. I was amazed to learn that some of the very same things I prayed for in my "confession" were being fulfilled even before we had ever met.
So to anyone out there who wonders about this, give it a try. What do you have to lose?
  Schedule Now  
This email was sent on behalf of Balanced Body Solutions by Schedulicity.com. You can unsubscribe from future promotional messages from this business. Do not reply to this automated email.