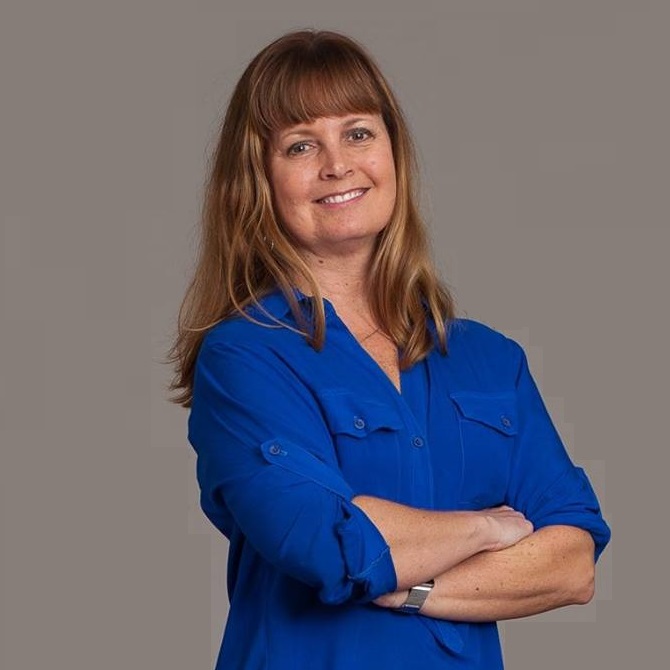 Christy Gepfert
#Founder   #CEO   #GirlBoss
Christy is the founder, CEO, and #GirlBoss of Balanced Body Solutions, LLC. She has worked in Health and Fitness in the Charlotte area with the YMCA for over 3 decades and is coordinating the Older, Wiser, Living Strong (OWLS) program for the Lake Norman YMCA (The OWLS program reaches over 200 actively aging adults each week through multiple classes hosted in the community). Christy has been a Licensed Massage Therapist (LMBT) for 14+ years, a Registered Yoga Teacher (RYT-200), and a Comprehensively trained Pilates Professional who has provided private Pilates instruction at many local studios. She is committed to helping BBS members consistently improve their quality of life through a balance of learning, breathing, movement and touch…especially actively aging adults. Through the incremental benefits of consistently practicing these techniques, Christy has helped her members overcome physical challenges, increase strength and flexibility, and relieve pain. She balances her own life as the proud Mom of her son, Chris, who recently graduated from Brevard College.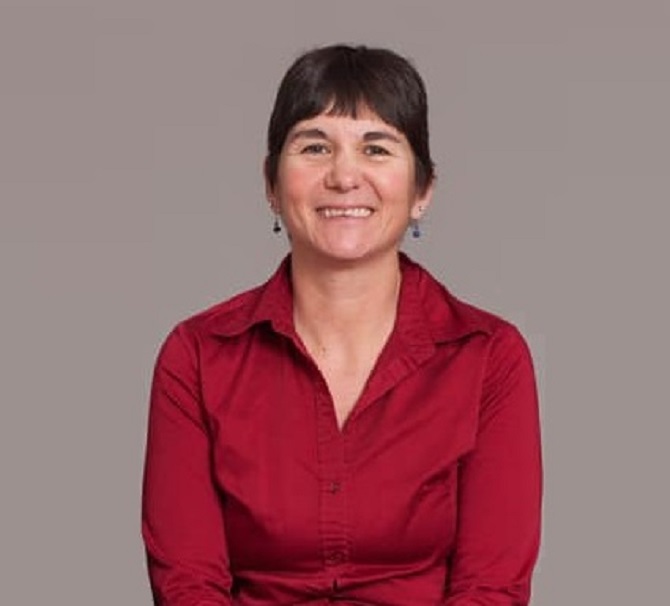 Marcy Weiner
#RockStar      #GirlFriday
Marcy began her professional career as a Special Education teacher, working with students who had Autism. After having kids of her own, she transitioned to a part-time membership position at the Lake Norman YMCA. Marcy spent 15 years at the YMCA, serving in various roles, including Senior Membership Director, until this past May when she decided to make a career change in order to find more balance…and devote more time to her family and her health. Throughout her career, Marcy has chosen jobs that allowed her to work closely with people…she believes in the power of building trust, relationships, and community with those she encounters each and every day. She was fortunate enough to be offered a position at Balanced Body Solutions, where she could continue to serve people as they navigate their own Health and Wellness Journey to find their own balance (and we were fortunate you accepted!!!). Marcy lives in Cornelius with her Rob (the cool Rob)…they enjoy traveling all over the country (and the world), running, hiking, and spending time with their blended family of 5 children, ranging in age from 21-31.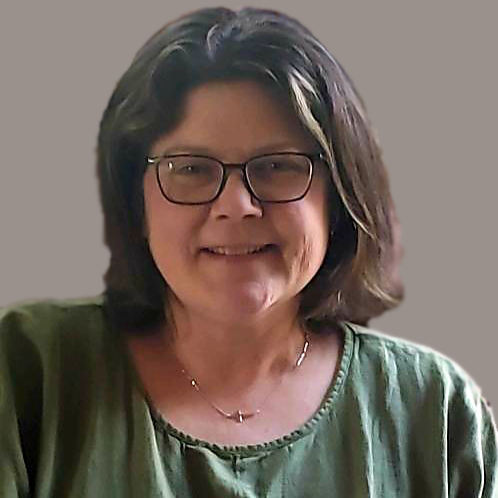 Sara Black
Sara is a jack of all trades. Her professional experiences include veterinary administration, four years as the K-5 Technology Instructor at Cornelius Elementary School and currently, the Y Kids Coordinator at the Lake Norman YMCA. Sara's love of animals led her to establish her own pet and house sitting business, which she has operated for 25 years. Like everyone at BBS, Sara has a true calling for helping others. She came to embrace a healthier lifestyle after beginning to feel the consequences of having Type 1 Diabetes for 30 years and is proof that it's never too late to make the changes needed to live better! Sara is an Air Force brat who has called NC home for over forty years. In her free time, Sara enjoys spending time with her family and her pup, Jojo.
Leane Turner
Leane is a 200 hour Registered Yoga Teacher (and an Instructor here at BBS). After over thirty years as an active participant in numerous athletic activities and classes, Leane took it to the other side of the mat and became a certified yoga instructor in the Spring of 2019. She fully embraces opportunities to engage folks in healthy, active lifestyles in caring community with each other. Leane and her husband (of over 25 years) have three young adult children all born and raised in Davidson.
Mary "Mur" Beck
Mur has a BS in Management and Organizational Development and spent most of her career as a real estate paralegal in Virginia (where her siblings and mother still reside in the Tidewater area). After retiring in 2015, her desire to be near her daughter and granddaughter brought her to Davidson, where she enjoys reading, knitting, and spending time with her family. In her spare time, she volunteers with World of Wonder (through the Davidson Lands Conservancy) because of her passion for preserving natural spaces for all to enjoy. You can find Mur working behind the desk most Saturdays at Balanced Body Solutions and in many of the classes throughout the week, striving to remain healthy and active so that she can continue to pursue her passions.
Jessica Tyson
Jessica has 2 years of professional experience as a CNA while working toward a double bachelor's degree in Healthcare Management and Nursing…in pursuit of her Nurse Practitioner license. She has a passion for helping people and would love to use her education in the medical phase to come at Balanced Body Solutions. She strongly believes in what BBS is doing to provide knowledge of alternative therapies and in making them accessible to the community. Jessica is the daughter of Rob (not Marcy's cool Rob…although, Cool Rob also has a daughter named Jessica, too…I know, it's kinda confusing). Jessica lives in Fort Mill and loves being outdoors, spending time with her two dogs, reading books, and traveling with her significant ginger, Brady.
Erin James is originally from Maryland and graduated from massage school in 2006, bringing over a decade of massage experience to Balanced Body Solutions.  Her passion for helping her clients reach a place of pain relief and relaxation has fueled her ongoing pursuit of continuing education on the human body and how it works.  Her massage experience includes Swedish, Deep Tissue, Myofascial Release, Neuromuscular, Reflexology, Prenatal, Hot Stone, and Dry Cupping…as well as, a background as a Pilates Instructor.  When not in session, Erin loves spending time with her beautiful little girl (Ella), singing, playing piano, gluten free baking/cooking, and volunteering within the Deaf Community.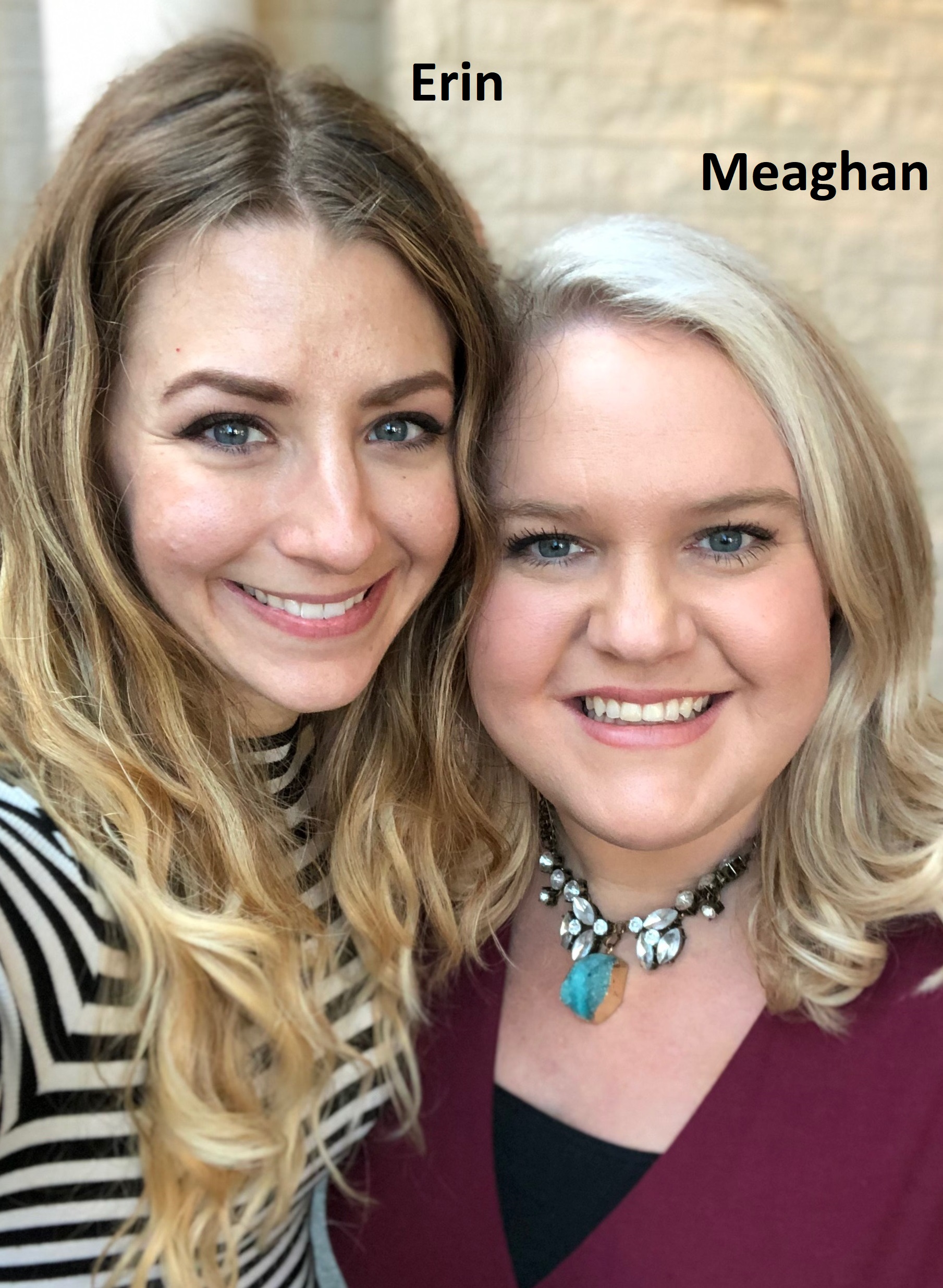 Meaghan Letize attended massage school 12 years ago in Rutherfordton, NC, bringing over a decade of massage experience to Balanced Body Solutions.  She developed her passion when consistent massage helped her heal, physically and emotionally, after a serious accident in her teens.  Her massage experience includes Deep Tissue, Myofascial Release, Reflexology, and Prenatal.  She also serves the local community as a Reiki Master and Birth Doula.  When not in session, Meaghan loves hiking and camping with her husband, Chris (celebrating their 10th anniversary this year), and their dog, Jefforee.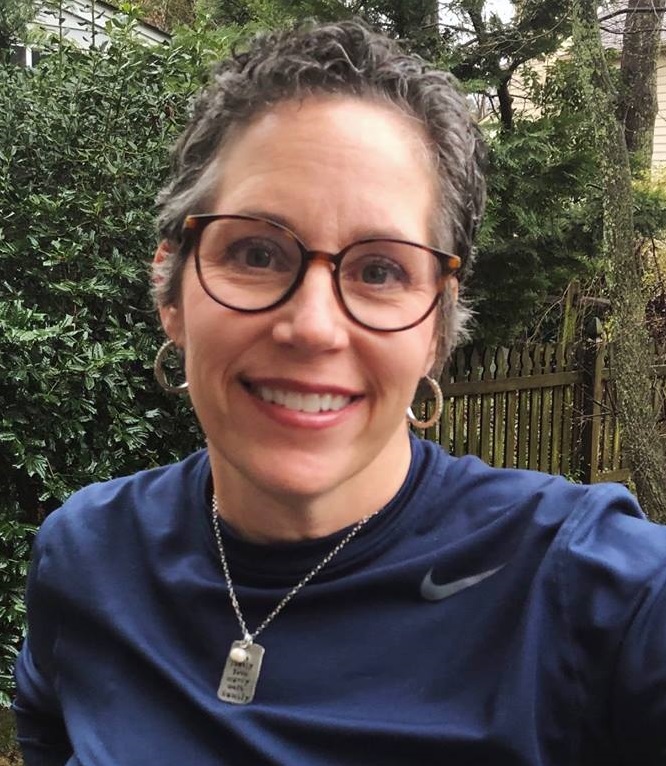 Angie Simmons
Angie has been teaching Group Exercise for well over a decade. She's certified with AFAA and teaches Cardio, Strength, Stretch, Pound and her favorite...Cardio Dance!  She loves helping people get healthy by making exercise fun. Angie lives in Davidson, with her husband (of 25+ years) Chris, and she's the proud Mama of Peter (sophomore at NC State), Anna (rising freshman at UNC Chapel Hill) and Michelle (their rescue dog).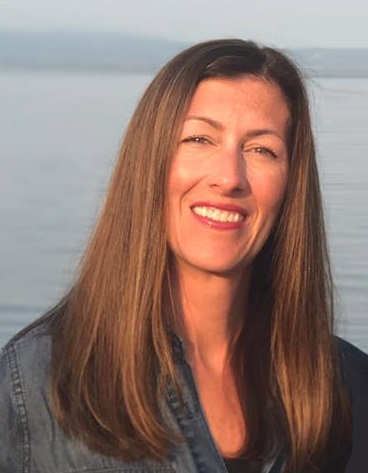 Erica Catherman
Erica is a 200 hour Registered Yoga Teacher, an experienced Group Fitness Instructor, and accomplished author. Her yoga practice began about 13 years ago when a friend convinced her to take a class and she has been practicing ever since. Vinyasa flow, Deep Stretch and AAA yoga (Actively Aging Adults) are her favorite classes to teach. Erica lives in the Lake Norman area with her husband, their two boys and two big dogs.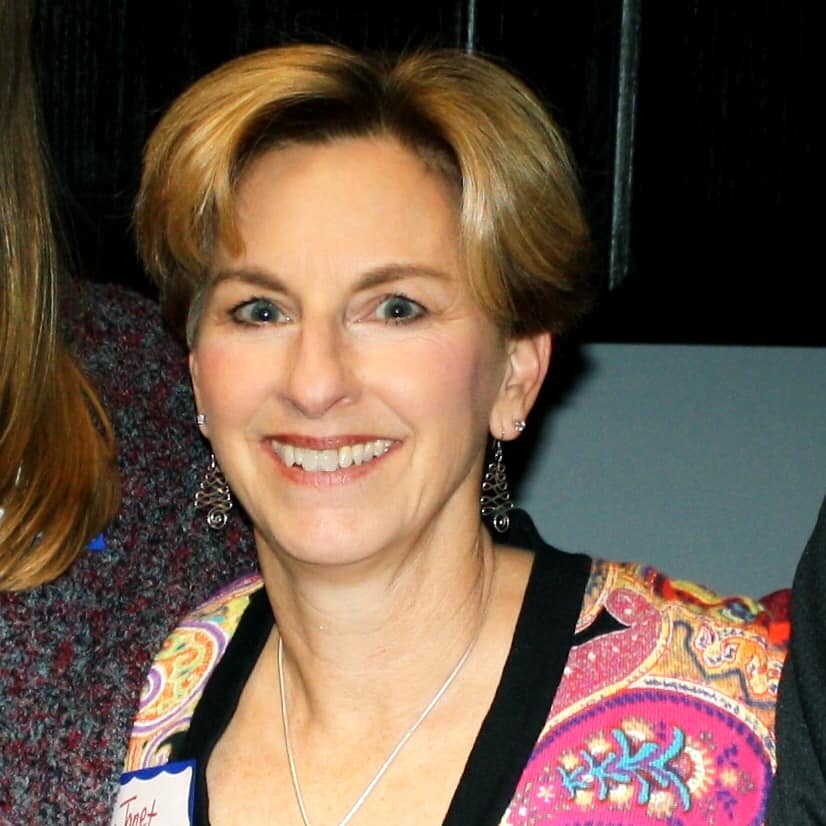 Janet Ceraldi
Janet is a 200 hour Registered Yoga Teacher and is completing her Comprehensive Pilates Certification.  She has taught at many Charlotte area studios over the last decade, including the Keith Family YMCA and the Lake Norman YMCA.  She is also a Registered Occupational Therapist (for over 35 years) and has worked at Skilled Nursing Facilities since 2003.  Janet loves the connections she made within the Cornelius community since moving here with her family in 2011.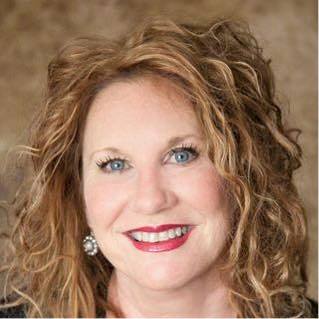 Laurie Walker
Laurie is a long-time yoga practitioner that holds certifications in Integral, Subtle and Vini yoga styles. She spends her time focused on enhancing the vitality and well-being of Actively Aging Adults through teaching her yoga practice and as a board member of the Davidson Village Network (a non-profit that strives to empower, support, and connect the local community of Actively Aging Adults).  She calls Cornelius her home where she lives with her Mom, husband, and four rescue dogs.  In her spare time, she loves growing lots of flowers and vegetables.
Cynthia Burton
Cynthia has lived in Cornelius for about 30 years and has three sons (28, 25 and 23 years of age). She's a graduate of the University of North Carolina at Chapel Hill with a B.S. in Dental Hygiene…and a die-hard TARHEEL fan! Cynthia teaches fitness at the Lake Norman YMCA (for almost 30 years) and at Bailey's Glen. She has been certified as an instructor through the American Council of Exercise since 1990, and through the Silver Sneakers program. Fitness has been a life-long passion, because of the joy and fulfillment she gets from helping the people who she works with in her classes.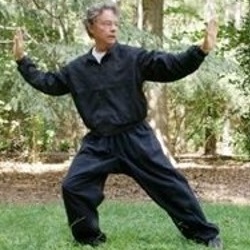 Joe Higgins
Joe has been teaching in the Charlotte & Lake Norman area since 2005.  His classes emphasize Yang style 24 & 37 forms.  Qi gong sets include Shibashi 1 & 2, Eight Pieces of Brocade and 24 Posture Therapeutic Qi gong.  Joe is passionate about teaching people forms that they can continue practicing with a group or on their own…so that they can extend their healthy years and enjoy a better quality of life.
The meaning behind our logo
Everything means something!!!  Click this button -->
Check out our Gallery
Take a look around our space!!!  Click this button -->