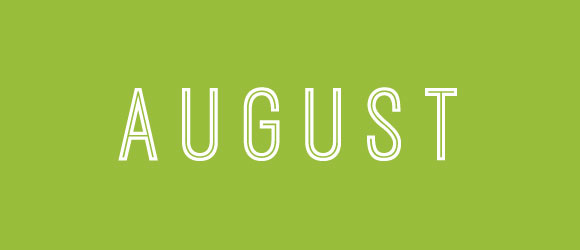 Come LEARN at Balanced Body Solutions
We hope everyone is having a FANTASTIC Summer!
We have some exciting workshops scheduled for August and hope you will be able to join us!
Space is limited, so please register at schedulicity.com or by calling, 704-800-3036.
Dry Needling Demonstration
Saturday, Aug. 17th 2:00-3:00 PM
Have you been wondering about dry needling and what the fuss is all about? Why would one do this and what conditions would it likely help? Heidi will be here to discuss and demonstrate dry needling and answer all of your questions. She can help you better understand the whole idea behind it and she can explain why it works so well and so quickly with injuries and pain.
In addition, Heidi will be offering dry needling appointments on Saturday, Aug. 24th from 10-4 and then every 3rd Sat, beginning in September.
About Heidi:
Heidi Smith, PT, has been practicing in outpatient orthopedics and sports medicine since 2006. She began using dry needling in 2009 and became certified in the practice in 2016. Heidi completed a year long mentorship in the Maitland approach to manual therapy and she uses a heavy manual approach in her therapy.
DIY: Fall Wreath
Friday, Aug. 23rd 1:30-3:00 PM
Join Linda as she teaches us how to make our own decorative Fall Leaf Wreath. We will be using leaves, bows, berries, and pine cones to create a beautiful wreath that can be enjoyed by all as all as we welcome the Fall Season.
About Linda:
Linda has been married to Dean for 58 years! She has 4 children, 8 grand kids, and 3 great grand kids. After raising her family, Linda became a Floral Designer. She enjoys biking, hiking, exercise, dancing, water sports, and spending time with her family.
Ta'i Chi Demo Class
Monday, Aug 26th 1:30-2:30 PM
If you have been looking for a Ta'i Chi class or have considered taking a class, please join us for our Ta'i Chi Demo Class. Ta'i Chi offers a complete health and fitness exercise as well as an opportunity for "moving meditation". Gentle flowing movements stretch and strengthen muscles and tendons, while not stressing the body. It can also increase balance, flexibility, coordination, and overall relaxation of the mind.
In addition, we will be offering a set of 6 Ta'i Chi classes beginning Monday, Sept. 9th
from 1:30-2:30 pm. This group of classes are FREE to BBS Members and $90 for the community. Please note that due to the nature of Ta'i Chi, you are asked to commit to attend all 6 classes or wait for the next set of classes to begin.
About Joe:
Joe Higgins has been teaching Ta'i Chi in Charlotte and Lake Norman area since 2005. His classes emphasize Yang Style 24 & 37 Forms. Qi gong sets include Shibashi 1 & 2, Eight pieces of Brocade, and 24 Posture Therapeutic Qi gong.
SI Joint Dysfunction and Active Assisted Stretching
Wednesday, Aug. 28th 1:30-2:30 PM
Amber will be back for Part 2 of the "SI Joint Dysfunction" seminar. This portion will cover active assisted stretching to help normalize pelvic mobility and reduce SI Joint pain. This class will be very hands on, so If you're planning to attend please be ready to get on the floor and stretch. We will have yoga mats and straps for your use or you can bring your own. This course is sure to change the way you stretch!
About Amber:
Dr. Amber Hartman Brown was born and raised in Vermont where she received her bachelor's degree in Exercise Science from Lyndon State College in 2011. While at Lyndon, Amber spent 3 years as a Division III Tennis player and earned her certification as a personal trainer through the National Strength and Conditioning Association. Amber completed her graduate studies at Northeastern.
Knits and Knots
First and Third Fridays 1:30-3:30 PM
Do you enjoy knitting and crocheting OR have you always wanted to learn how? Are you interested in being part of fun group to socialize while doing something you love? If so, please join us for Knits and Knots!
Hope to see you SOON at Balanced Body Solutions!
  Schedule Now  
This email was sent on behalf of Balanced Body Solutions by Schedulicity.com. You can unsubscribe from future promotional messages from this business. Do not reply to this automated email.